Mentor Musings: AWA Advisory Board Member Shares the Benefits of Working with Young People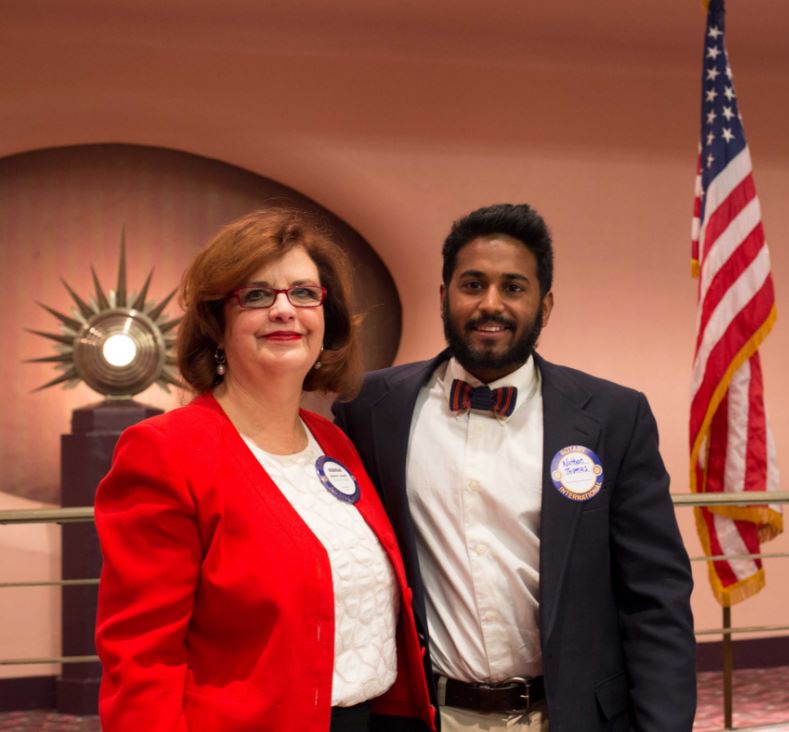 All We Are has developed an Advisory Board of experienced business professionals to assist us in determining the direction of the organization, helping us make important decisions and honing our skills as young leaders in the nonprofit world. Deborah Schultz is the the president of Trans-Border Solutions and has over 25 years of experience in strategic planning, fundraising and development. She brings incredible insight to the AWA Advisory Board and we are thrilled to have her to assist us. Here are her thoughts on working with young people.  
Eleanor Roosevelt said, "The purpose of life is to live it, to taste experience to the utmost, to reach out eagerly and without fear for newer and richer experience." One way to a richer life is to find people of all different ages, stages and cultures and invite them in. "Terrific" is how I would describe my decade-long volunteer efforts to mentor and collaborate with younger people interested in global education, careers and service.
For 26 years I've lived in a multi-generational family with my older husband from Argentina and my Washington, D.C.-based post-Peace Corps son. Not so long out of college himself, Thomas has made it easy for me to transition to working with other young adults.
Interaction with internationally-minded men and women 18-28 allows me to offer insights from my experiences as an entrepreneur and globalist working in a number of countries for companies and nonprofits. The equal in value exchange is that I learn what is new and relevant to them and it is often new to me. I'm buoyed in spirit by their optimism and energy.  When the synergy of our two perspectives merges, good outcomes emerge. But I value the differences of opinion in our work together as well. After all, independent thinking is the ultimate goal, though risk taking, persistence and the value found in sometimes failing are well-worn topics in our exchanges. My hope is that I am trusted listener to their dreams and a good advisor and resource when needed. As close as we may be to our parents, I highly recommend getting support from trusted third parties. It can be incredibly useful in our progression in life. It was for me.
I have worked with young U.S. citizens, immigrants to the U.S. and the occasional foreign nationals, many who are just trying to figure out their next steps. They are an impressive group. Some have majored, or preferably double majored, in international relations and perhaps business, economics, or environmental studies.  Most are well traveled overseas and have global service experience, or otherwise seek it. Others have foreign language abilities or friends, family or associates in other countries. All are adroit at adapting to the fast-changing world of social media and the many devices we use daily. They have a vision of our interconnected world and of service that I share. Mostly they want to be listened to and encouraged.
The young men and women I've worked with, including Nathan Thomas from All We Are, are passionate about experiencing as much of the world as they can. They are action oriented, aware of development problems from climate chaos to child slavery and they are compelled to make their mark by doing something concrete to address these problems. One antidote to cynicism at an early age is engagement in making a difference in the lives of others on a small scale or a large one. Personally I count on the "idealism set to action" of these young people I've been privileged to know. These citizens of the world will, to a large extent, determine the quality of our life on this small planet we all share, for my generation and theirs.  What could be better than being part of their great adventure of finding themselves and changing the world?