33 Amazing Things that Happened in 2017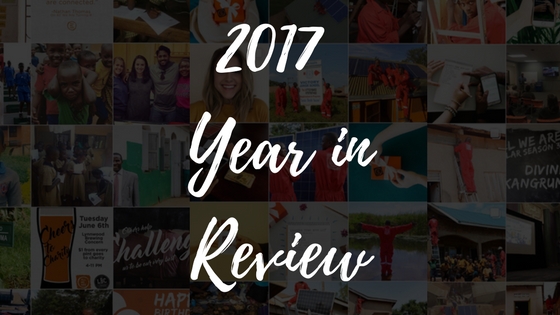 ---
As we excitedly head into the new year as an organization, it is a great opportunity to look back at all we accomplished in 2017. Last year was All We Are's biggest year ever, and we are thrilled to build upon these successes in 2018. Last year, we added one full-time team member, worked with five interns, launched Every Girl, installed solar at 9 schools, raised over $75,000, held a campaign to support our in-country team, and took a trip to Uganda. On top of school, work, and life, our team worked tirelessly to iron out details and make this all happen. But beyond our incredible team are the hearts and support of those who believe in the work that we do. Without our supporters, none of this would have been possible. We invite you to look back on 2017 with us and continue to stand with All We Are in the years to come.
JANUARY
23rd: Our HR Director, Carris, spoke to members of the Junior Statesmen of America Chapter at Findlay High School.
FEBRUARY
3rd-5th: We upgraded New ABC Divine Boarding School's solar system and installed 66 new LED lights at the school
6th: We officially launched our Every Girl program with our very first distribution, providing 130 girls at three schools with educational materials and pads. Our first pamphlet gave information about program directors Cherrelle and Rachel, information on puberty, and how to use a sanitary pad.
12th-19th:

#AWATAKESUG17

! Ten members made their way to Kampala. During our time in Uganda, we help a soccer tournament, visited several of our partner schools, and made lasting memories. Most importantly we spent quality time as a team.
MARCH
10th: Our second Every Girl distribution was made by our newly hired In-Country Every Girl coordinator Moreen Kasumba.

APRIL
7th: After our trip to Uganda and getting to talk to girls in our Every Girl program, we realized the true value of the educational pamphlets. So with our third Every Girl distribution, we decided to include holistic pain management tactics.
MAY
17th: Our Every Girl intern Julia held an awareness event, Coffee for the Girls, at Adda Coffee + Tea House in Pittsburgh. She talked about how we are working to empower and educate girls through our Every Girl program.
22nd: Henry, our youngest full-time team member, donated his 19th birthday to help fund a solar installation. He raised $450!
JUNE
6th: We held a drink for a cause event at Lynnwood Brewing in Raleigh, NC and $1 per pint went to us. It was a fun event and a lot of friends and family came to support!
12th: Our fourth Every Girl distribution was a success and we included information about body positivity to help boost the girls' confidence.  

JULY
10th: With our fifth Every Girl distribution we included a survey to better understand how our program was helping these students.
22nd: Eight year old Zoey and six year old Mya Beets hosted a fundraiser with the goal to provide three solar panels for a school during upcoming installations. They raised over $600!
28th-30th:

#AWAMEETUP17!

We had a team meetup in Raleigh and nearly the entire team was able to attend. As an organization located all over the country, we don't get the chance to strategize our programs and processes in-person. Some of us were meeting for the first time in-person!
AUGUST
8th: Our sixth Every Girl distribution included information about biological and puberty differences, how to support other girls, and a spotlight section about Moreen.
SEPTEMBER
25th: We were

awarded $50,000 from Rotary International

for eight solar installations scheduled to take place over the next few months!  

30th: Carris, our HR Director, got married! Big congrats to the new MRS. Ruffin!

OCTOBER
6th: With our seventh Every Girl distribution, we included a pamphlet about the stages of puberty and puberty differences between boys and girls.
14th: It was a big day for our Women's Empowerment Director, Cherrelle who also got married!
19th-21st: Our first installation of

#SolarSeason3

! We installed 66 LED lights at

ABC Day and Boarding School

in Nateete Kampla.

26th: Nathan spoke at the Rotary Club of Cincinnati about a very exciting project that will bring solar technology to an entire village in Uganda.
26th-29th: We installed 66 LED lights at

Divine Foundation School Kangrumila

, our second installation of Solar Season 3.
NOVEMBER
Oct 30th-Nov 4th: Third installation of Solar Season 3. We installed 113 LED lights at

Bussiiro Senior Secondary School

in the Luuka district.

6th: With our eighth Every Girl distribution, we included a pamphlet about safety and awareness tips. We really wanted to stress the concept of "no means no."
8th: Nathan spoke to students at Heritage High School that are in Operation Wisdom, a group dedicated to develop globally conscious students through service-based learning. We are happy to welcome four students from Heritage as interns this Winter!  
16th-17th: We completed our Fourth installation of Solar Season 3 at

Kinaawa Parents Academy

in Kinaawa Wakiso district. We installed a total of 20 LED lights.

28th: We launched our

#ALLWEGIVE fundraiser

on Giving Tuesday and raised over $3,000 to support our in-country team in one day!

30th: With students taking exams and wrapping up the school year, we completed our ninth and final Every Girl distribution for 2017.
DECEMBER
6th-9th: Installation five of Solar Season 3! We installed 76 LED lights at

Little Flower Nursery and Primary school

in the Kalisizo Rakai District of Uganda.

5th: We announced the final results from our #AllWeGive campaign. We raised $4,200 from over 70 individuals to better the experiences for our in-country team.  
12th-14th: We completed an installation at

Victory Junior School

in the Lwemwedde Wakiso district, making it our sixth of Solar Season 3! We installed a total of 56 LED lights.

20th-23rd: Just in time for Christmas, the team finished up our seventh installation of Solar Season 3. We installed 76 LED lights at

Hope Vision Day in Boarding School

.

27th-29th: Our eighth and final installation of Solar Season 3 was success! We installed 42 LED lights at St. Joseph Nkooko Senior Secondary School.
SCENES FROM 2017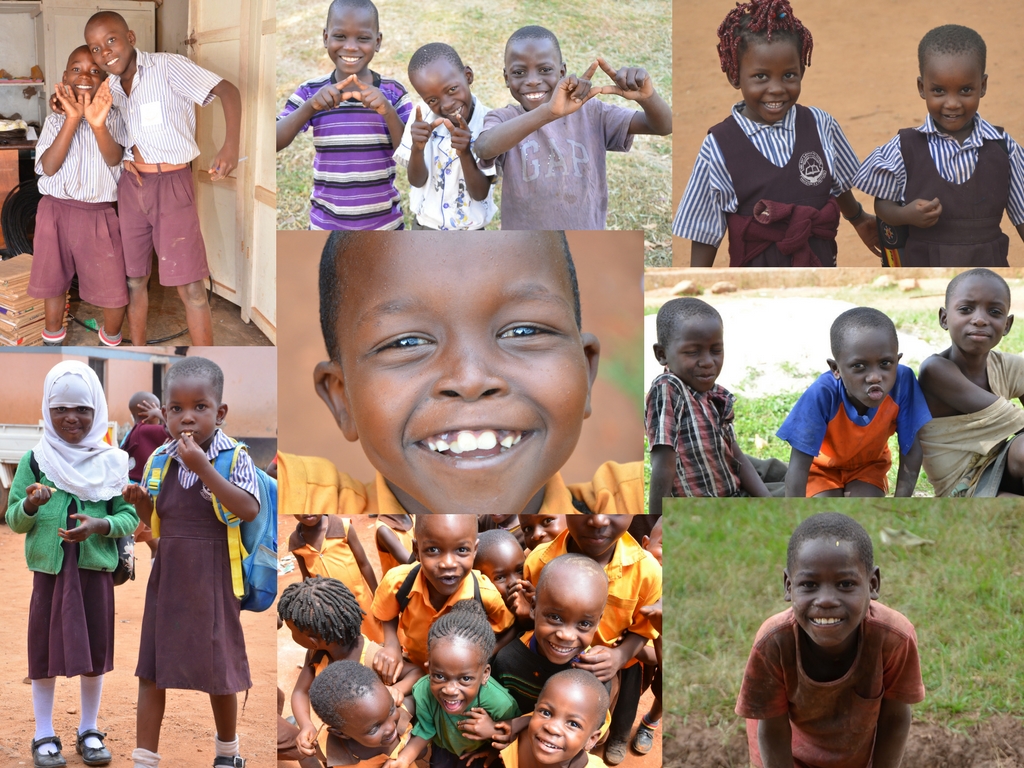 If you supported All We Are in any capacity in 2017, thank you! Our work is only possible when our partners and supporters believe in our vision, and come together to help us create sustainable change in Uganda. Here's to an even better 2018!
INTERESTED IN GETTING INVOLVED WITH ALL WE ARE?
LOOKING TO MAKE AN IMPACT NOW?
WANT TO KNOW MORE ABOUT OUR PROJECTS?
SaveSave