Even with our many ongoing programs, we have occasionally run one-time projects that produce great results. Uniforms for Uganda raised funds for children's school uniforms. And with OperationH20, we successfully provided clean water to a primary school in Kampala, Uganda. 
All We Are Completed Projects
We collected gently used soccer equipment in the United States, and worked with international organizations to deliver it to areas in need. We wanted to provide children with other opportunities for success by developing athletics alongside our other education projects.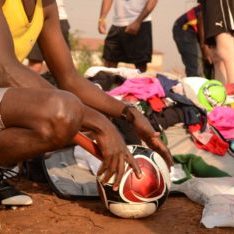 OVER 1,000 LBS DONATED
Through our 2016 and 2017 tournaments in Kampala, we were able to provide uniforms, shin guards, cleats, balls and more. We also worked with other organizations to distribute gear to other parts of Uganda as well as Tanzania and Ghana.

To learn more about the impact of this project, click the soccer ball icon below.
All We Are is working to bring clean water to schools in developing areas of East Africa.  We truly believe in the impact sustainability projects can have on a community when they are first introduced to children and their families at schools.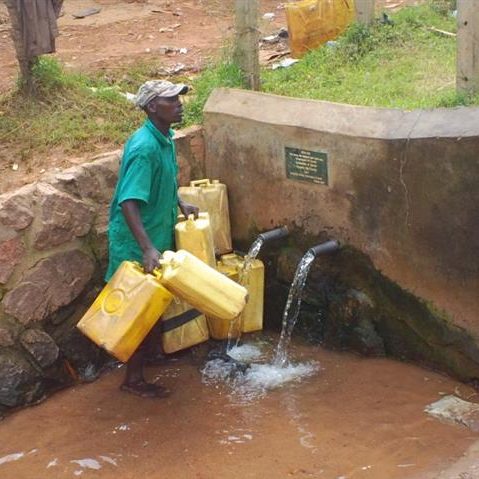 Primary School Water Project
We completed our first water project at the ABC Divine Primary School in Kampala, Uganda, in June 2014. A 10,000-gallon water tank was installed, providing the children at the school with instant access to clean water. We're forever grateful to the Findlay Rotary and Australian Rotary for providing the financial support for the project—you have truly changed lives and reimagined futures for so many people.
Students attending boarding schools in Uganda are required to wear uniforms. The cost for a uniform is 30,000 Ugandan Shillings, something that many families cannot afford to spend for their children. This leaves many students with no choice but to wear old clothes to school.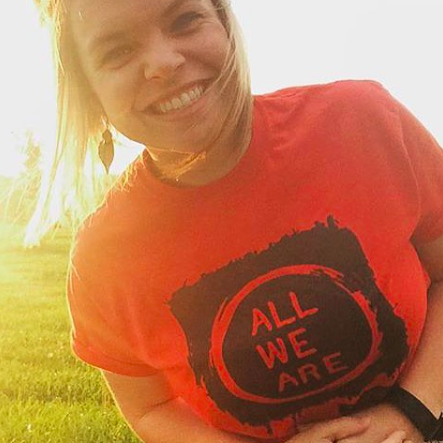 #UniformsforUganda
All We Are is happy to announce that we raised $1,190 through the #UniformsforUganda Booster Campaign! Thank you for everyone who participated in the campaign. You have truly made a difference in the lives of these kids. Stay tuned for more opportunities to get involved in All We Are's campaigns!